Conatct Us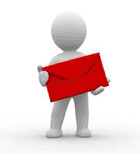 TECHSEN
Communication on all levels is one of the major components of a successful business. Communication within the infrastructure between employees and outside with customers should be high on any good manager's task-list. Our Contact Address :
P. O Box 11466 Jubail Industrial City 31961
First Support Park
Phone + 966 33 40 32 62 Fax No + 966 33 40 30 32
Web Site: www.techsen.com E-mail: Info@techsen.com
TECHSEN offers the expert solutions to meet your electrical power system needs.