Electrical Metering Services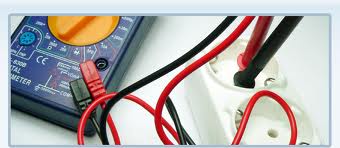 Electrical Metering Services is an integrated group of technicians, engineers and support staff equipped to install and service electrical metering and energy management equipment.They can respond quickly with expert solutions to customer problems involving energy meter calibration, sub-metering systems for facilities management, data collection, graphics.
Thorough knowledge of the industry and extensive experience in developing a well-trained and managed workforce ensures TECHSEN ability to meet a variety of metering needs. Our areas of expertise include:
Three-phase meter installations
Single-phase installations
Meter testing
Trouble work
Cut-off and cut-on procedures
Capacitor control installation and maintenance
Procurement and installation of sub-meters
Our expertise in metering technology provides our customers with advanced metering infrastructure solutions and smart metering technology. We take into consideration the existing processes, procedures, key interfaces and IT systems of our clients and then transform them to gain the efficiencies necessary to achieve optimum performance.
TECHSEN takes pride in providing turnkey outsourcing solutions and customer service that deliver positive results. Call us to learn more about our services and the value of outsourcing your electric metering services.
TECHSEN offer Field Testing and Condition Assessment